GAS GRIDDLE WITH CHROMIUM 1/3 GROOVED PLATE ON OPEN CUPBOARD
FRY TOP GAS PIASTRA 1/3 RIGATA CROMATA SU VANO
Rivestimenti esterni e piedini in acciaio INOX.
Altezza del piano di lavoro regolabile da 840 a 900 mm.
Piastra di cottura ribassata rispetto al piano di 40mm.
Piastre di cottura realizzate superficie rivestita con cromo duro lucido 1/3 rigata.
Piastre inclinate di 10mm verso il fronte macchina.
Cassetto di raccolta grassi di grandi dimensioni.
Bruciatore a fiamma autostabilizzata.
Regolazione temperatura tramite rubinetto di sicurezza con termocoppia (200-400°C) o valvola termostatica di sicurezza con termocoppia (110-280°C).
Diamante 70 is available on the worktop, on a compartment base and on ovens in a range of solutions, ideally suited to a vast range of uses and settings, from the smallest to medium and large kitchens. All tops are laser cut to ensure that all components fit together perfectly.
• AISI 304 stainless steel, Scotch Brite finish, 1.5 mm worktops
• Swing door with accessories for holding knives, ladles and bottles
• Digital control panel with waterproof control knobs
• Double doors: bottom or side hung
• Functional side panels with up to 7 containers and holders
• The modular range: 200-400-600-800-1200
• Simple, functional coupling system
• Also available in a plinth-mounted version
• Wide range of accessories

CARATTERISTICHE COSTRUTTIVE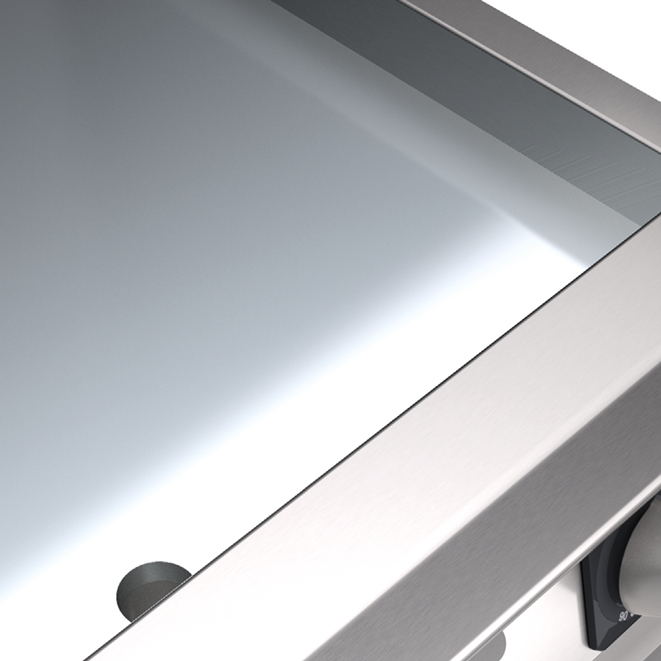 The plates tilt 10 mm towards the front of the appliance, optimising flow of fat into the drip drawer.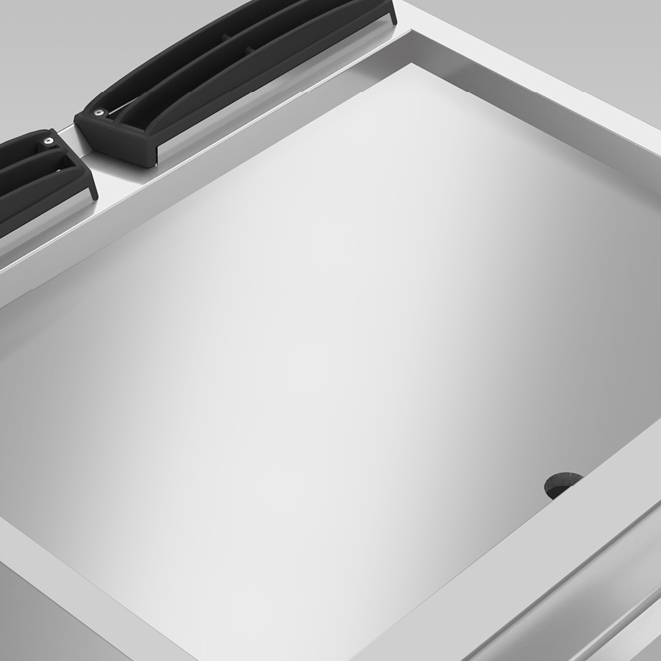 Plate welded to hob, thus guaranteeing a wider cooking zone and preventing the accumulation of dirt.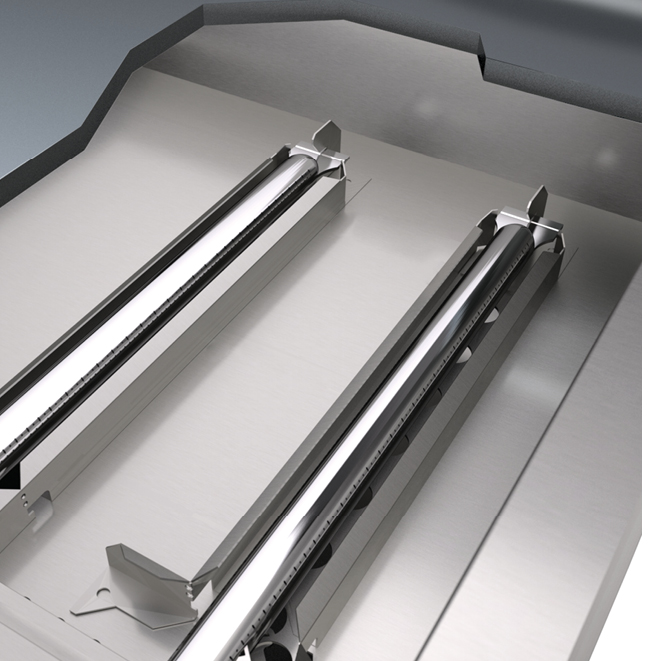 Plate with incoloy-sheathed heating elements placed on the underside in order to cook with a uniform temperature.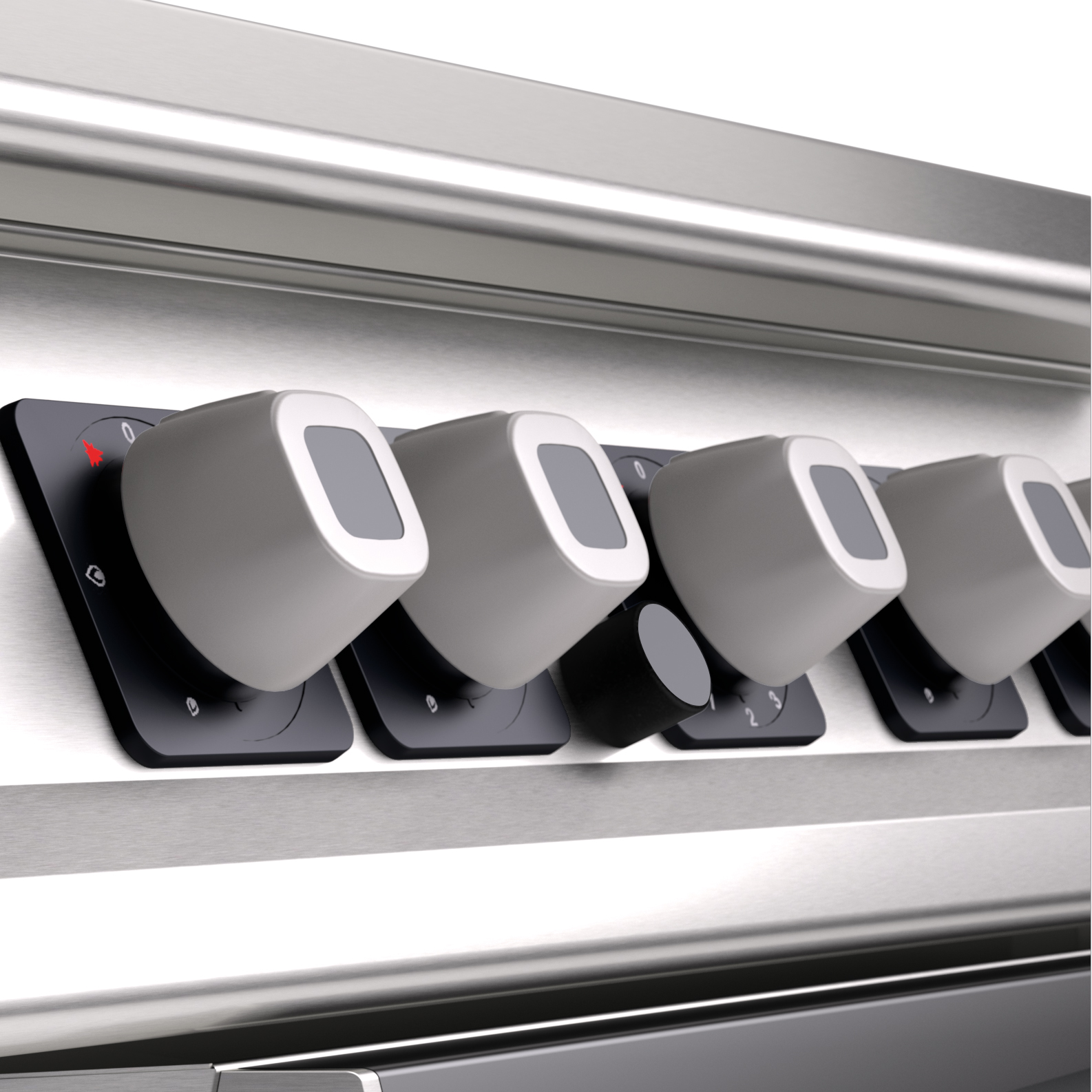 Thanks to the water jet ingress protection rating, awarded after passing specific tests, knobs and knob bezels can be washed at the end of the working day without affecting performance or safety.
Data sheet
PACKAGING GROSS WEIGHT

130.000

PACKAGING HEIGHT

1150.000

PACKAGING WIDTH

850.000

PACKAGING LENGTH

1260.000

WIDTH

1200 MM

DEPTH

730 MM

NET WEIGHT

109.600

HEIGHT

870 MM

PACKAGING VOLUME

1.232

CERTIFICATION BODY

0085

NUMBER OF MODULES

4 cestelli 1/2 in dotazione (16x36x12 cm)

GAS POWER (G30/30 MBAR)

21.00 KW

POT GAS TOT / POT FRIGO2

21.00

VOLUME

0.762 M3

CERTIFICATION

0085BU0308